Our trusted team help 1,000's of individuals every year to regain their freedom and to get their lives back on track.
It is often difficult to admit, and sometimes embarrassing, that you need help with your debts, so we are extremely grateful to those who have taken the time to share their positive experiences below.


I used to go onto forums searching for people in a similar position to myself, reading stories of people waiting months and even years to sort their discharges. You had it done and dusted within a week of my final payment - it was just brilliant.
Confidential, Edinburgh
I would like to take this opportunity to say thank you. I've never felt like you've judged me or looked down on me which was my big worry in going to anyone about my debt. I feel like I can finally get on in life so thank you. I would have no hesitation recommending you.
Confidential, Glasgow
Thank you for your help, support and cooperation during this difficult period, I'm looking forward to a bright future!
Confidential, Stirling



I am writing to express my sincere appreciation of your work. You have been unfailingly helpful and displayed great sensitivity in helping my son.
Confidential, Edinburgh
Right from day one, you kept me informed of everything and any question I had, of which they were many, was answered promptly with the indication that it was no trouble at all to provide an answer.
Confidential, Dunfermline
Thanks again Susan, to yourself and everybody at Thomson Cooper who had an input in my case, it was very much appreciated
Confidential, Edinburgh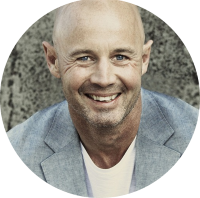 * We have used stock photos to protect our client identities.
Trusted, Authorised and Licensed
Fully Accredited Debt Help Advisers